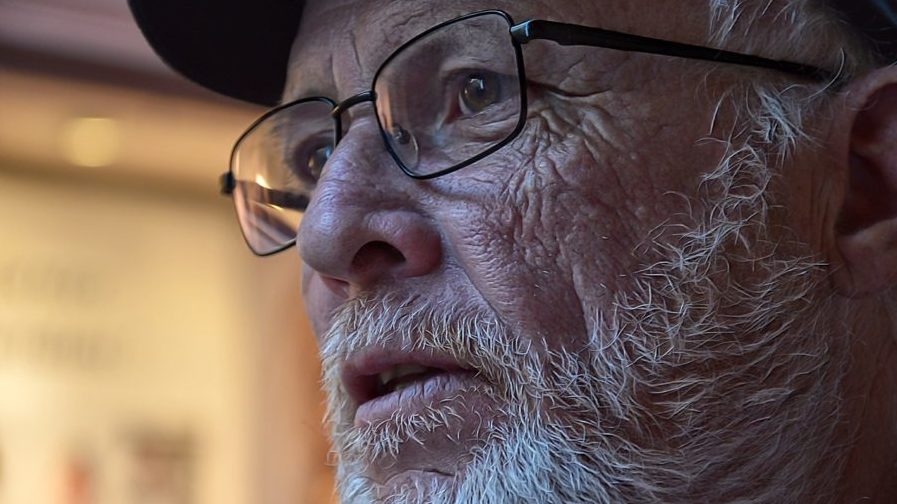 BY: ONCLE JOHAN KLASSEN
Today is the Tanksgiving and the Pradja axed us to tink of all the tings what we're tankful for. At first, I tought, oba, nay, it's yust too difficult, but dan I was malking the cows and I comed up with many things yet. Here them are:
Zoat. Without it, my life would have yust no meaning at all.
I am zaya tankful for my Fru Aggie who makes for me yust the bast summaborscht a Mennonite boy could aver ask for. Aggie still uses the same recipe our Grandma Klassen made for us when we were yust shildrens.
My fields had not so many rocks this year. Avery year rocks and more rocks, but this year, not so many like since 1961.
Now dat I tink of it, I'm also tankful for my jackass Knels. He keeps the foxes away. I've always liked jackasses. Aggie likes ponies, but for me jackasses are nicer.
South Blumenort has the yust the best Trajchtmoaka so for dat, too, I zaya tankful. He knips and knacks like no one this side of Schanzenfeld.
Rhubarb – for platz or for eating normal. I yust like rhubarb any way you do to it.
Well, I should say I'm tankful for living in Canada. Russland was good for a while, but dan came Makhno. Paraguay is too hot but some cousins say it's not bad down there, but Canada is a good country so I tink.
Papsi. If they gives to me Coke, I say to them, "Nay, oba, nay, yust Papsi I drink" then they bring to me a Papsi. And when they bring to me a Papsi I am so tankful for it.
Well, I'm sure there are more tings to be tankful for. Do you have any ideas yet? What are you tankful for?