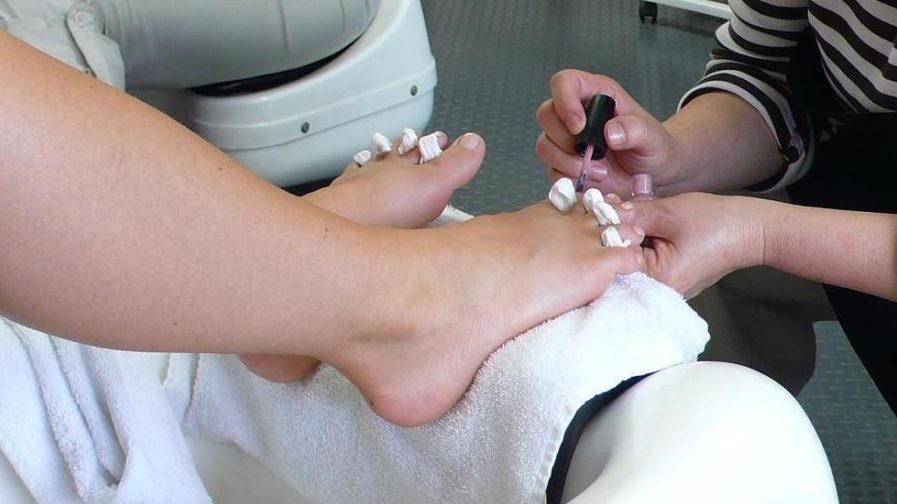 CALGARY, AB
A large Calgary Mennonite church has decided to expand the procedure at this Sunday's foot washing service to include free manis and pedis. The church elders made the decision to tweak the traditional Anabaptist sacrament of foot washing in response to declining attendance in recent months.
"It's a form of outreach," said Pastor Jim. "We're a missional church, always thinking about what we can do to attract folks to the gospel and if Elder Johan's pedicures will do it, then that's what we'll have to do."
In preparation for the event, the elders held a practice pedicure session earlier this week in the church office.
"We didn't even have prayer meeting on Monday," said Pastor Jim. "We just stripped off our black socks, propped them in the lap of the board member next to you, and hauled out the pumice stone. Let me tell you, it was the best board meeting we've had in decades."
The foot washing/pedicure service will include granular exfoliation, a ten minute massage, and a thorough moisturizing procedure, all in the loving and tender hands of eight elderly Mennonite men on the church outreach committee.
"For years we've just been doing the foot washing thing the old-fashioned way," said Pastor Jim. "It's time we get with the times. People are demanding pedicures. If you want to attract a new generation of church-goers then you've got to stay relevant."
The church is also considering doing away with communion and just handing out Slurpees and Pringles instead.
(photo credit: smoobs/CC)