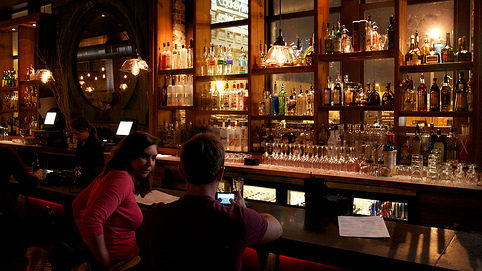 LA BROQUERIE, MB
Voters in the rural municipality of La Broquerie have approved a motion this week to annex all the bars and lounges in the neighbouring Mennonite city of Steinbach.
"Back when Steinbach was dry, we used to just lure the Mennonites over Herschfeld Road to drink in our bars," explained Etienne Girard. "But now that they can drink in their own bars, what other recourse do we have but to annex them?"
With some Mennonites now consuming Guinness right out in the open on Main Street patios, the neighbouring municipality was concerned that cultural changes may affect their bottom line.
"We've made millions selling booze to Mennonites who were too ashamed to drink in their own town," said Girard. "Now their new liberal laws are threatening my ability to feed my family."
The annexation is set to be completed by the end of October, at which time Boston Pizza, Smitty's and Sawney Beans will all officially become part of La Broquerie.
"We hope that they will join us peacefully," said Girard, "so, that it won't be necessary to use force, but I've got my battering ram available if need be."
There is no word yet on whether the Steinbach Liquor Mart will be included as part of the annexation, although with Steinbach residents now freely acknowledging each other in the liquor store, La Broquerie may want to act quickly lest their own drinking establishments become completely empty for lack of Mennonites.
(Photo credit: by Ben Husmann/CC)