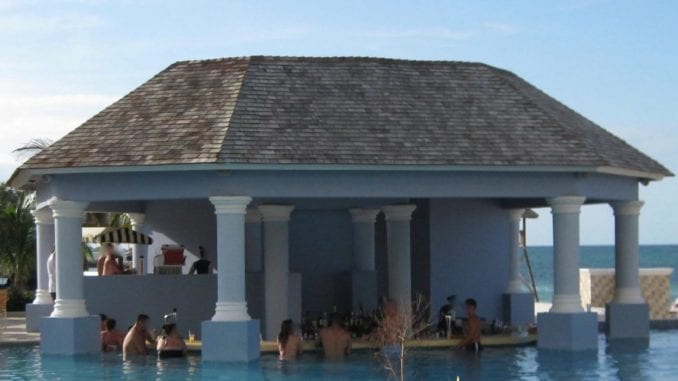 PUERTO VALLARTA, MEXICO
After nearly two-thirds of the Winkler population vacated their homes and showed up on a charter flight to Puerto Vallerta this past week, the mayor of the Mexican resort town has decided to rename the city in their honour.
"Mennonites love our city. Cheap booze. Great beaches. And best of all you can sleep in on Sundays," said the city mayor. "In honour of all the Mennos who come here every year from Manitoba, we're renaming the city 'Little Winker' or 'Winkler of the South' if you prefer."
The Friesens scored a great deal for a week in Puerto Vallerta, but were really disappointed to find the Wiebes in the room next door.
"And guess who was strutting his farmer tan at the pool last night? Mr. Klassen!" said Mr. Friesen. "This place is swarming with Winklerites!"
The problem has become so bad that the Friesens are thinking about going Playa del Carmen next year instead.
"I hear there's a good contingency of Rosenorters there every year," said Mr. Friesen. "That's okay. As long as I don't have to run into the Penners at the buffet line every evening."
There are so many Winklerites in Puerto Vallarta that the hotels have added Plautdietsch menus in their restaurants and de-alcoholized cervezas at their swim-up bars.
(photo credit: Rachel Coyne/CC)