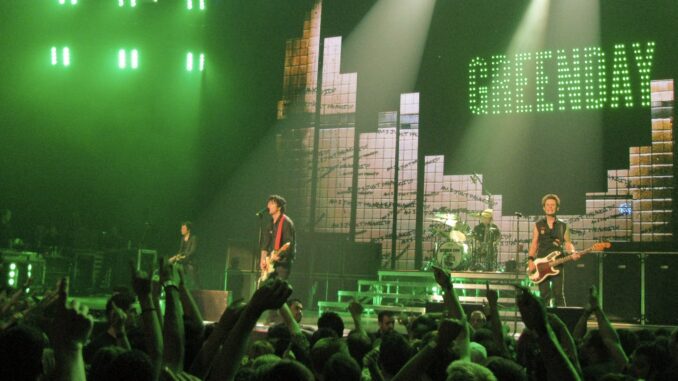 HAMILTON, ON
It was the biggest night on the Canadian Football calendar, so naturally Winnipeg Blue Bomber fans were super pumped to see Green Day.
"I've been looking forward to this Green Day concert for months," said diehard Bomber fan Colin Wieler. "You know so many people get distracted by the hoopla on a day like this, but I was focused on what counts – Green Day."
When the 90s pop punk icons launched into "Basket Case", Wieler was on the edge of his seat.
"That halftime show was a real nail-biter," said Wieler. "I was just hoping Billie Joe Armstrong would stay healthy and not go down with a pulled hamstring or something."
Wieler is not the only Bombers fan who was excited about the outcome of yesterday's halftime show.
"I'm just glad the band didn't choke in the last song on their setlist," said uberfan Earl Bergman. "But like they always say, there's always next year's halftime show."
(photo credit: Anirudh Koul/CC)