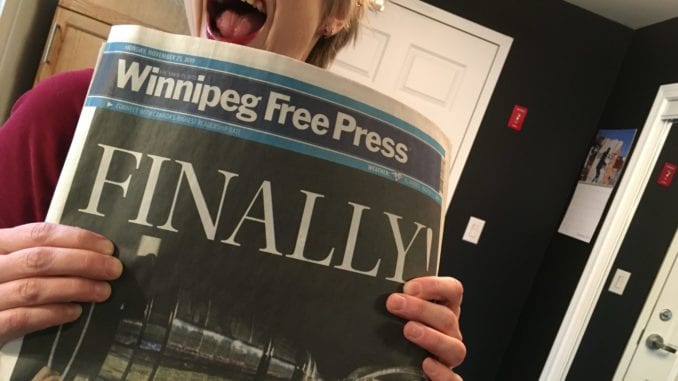 WINNIPEG, MB
Long-suffering fans of the Winnipeg Blue Bombers have decided not to ask for a single thing for Christmas this year, since they already got their presents back in November.
"I asked my Earl what he wanted this year and he just said, 'Ach, Helen, don't bother,'" said Mrs. Rempel of North Kildonan. "I made him submit a wish list, but it was totally blank."
Even the Rempel children figured they'd been rewarded more than enough for this year.
"They didn't even circle their favourite toys in the back of the Sears catalogue like they usually do," said Mrs. Rempel. "They told me that Grey Cup win would carry them through the winter without anything extra."
Known for their frugality, Mennonites across the province are especially excited about the Bombers' Grey Cup victory.
"Hey, if it all it takes to get out of Christmas shopping is a Grey Cup parade, then count me in," said Mrs. Friesen. "I hope they win every year. Should do wonders for the budget!"
The strange feeling of contentment, not felt in the province for almost three decades, is estimated to have cost local retailers over 100 million dollars, except for places that are selling Bombers merch, which are really raking it in.