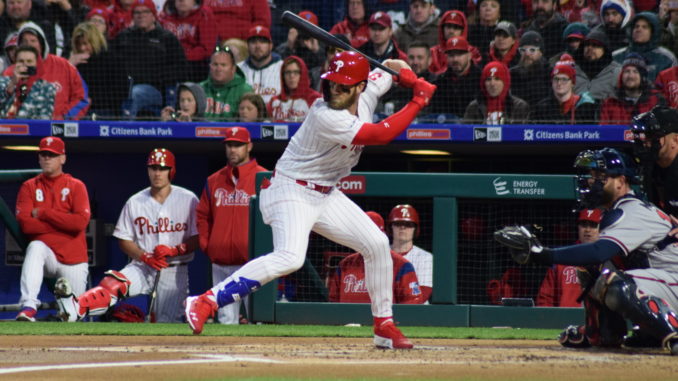 PHILADELPHIA, PA
Decades after its junior curcuit counterpart made the change, the National League has finally agreed to adopt the Designated Menno rule.
"It's about damn time," said diehard Phillies fan Mary Denlinger. "I know it was tradition, but it slowed down the game to have that pitcher go up there for an automatic out. Let a Menno fill in. It'll make the game a lot more offensive."
Phillies MVP outfielder Bryce Harper has reluctantly agreed to fill the role of Designated Menno for the upcoming season.
"I get why they picked me. I have a beard. I don't drink or dance or smoke," said Harper. "Quite frankly, this is not the first time someone confused a Mormon for a Mennonite."
As Designated Menno, Harper will only be asked to hit for the Phillies, though he's also now contractually obligated to show up at the Kreider farm once a week to fulfill his "fielding" duties.
(photo credit: Ian D'Andrea/CC)