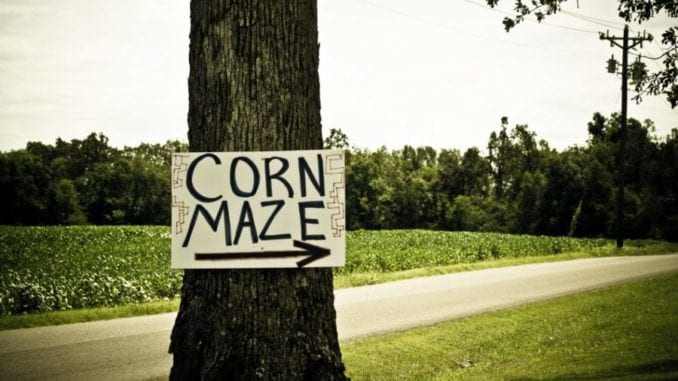 MORDEN, MB
The city of Morden, Manitoba will be honouring its most famous export, celtic music sensation Loreena McKennitt, in the best way they know how, by building a corn maze in her honour.
"Basically we've combined the two things Morden is most known for, Loreena McKennitt and corn," said maze designer Pattie Fehr. "When viewed from space, the corn maze looks just like Loreena playing the accordion. I have to warn you, though, once you find your way into the hair section, you're really in for some trouble."
The Loreena McKennitt Corn Maze is already being called the most challenging corn maze ever built in Morden.
"You'll be lucky if you're out in less than six hours," said Fehr. "By the time you're finished, you'll probably never want to hear 'The Mummers' Dance' ever again."
The maze, which covers more than fifty acres, also contains loudspeakers blasting McKennitt's signature new age music at all the lost children.
"The good thing is that you can also grab an ear of corn if you get hungry after three or four hours," said Fehr. "I'm really proud of our work on the corn maze this year."
It is not known whether Loreena, herself, will show up to try her hand at the maze, though most Mordeners have their doubts.
(photo credit: by AndyMcLemore/CC)