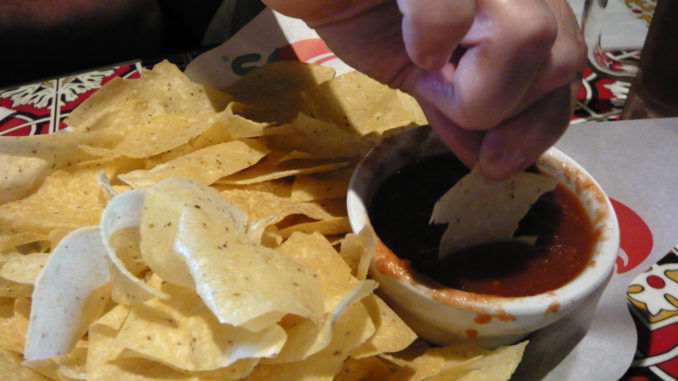 BRANDON, MB
Local man Joel Wiebe of Rosenort was on his way to visit his cousins in Swift Current when he decided to stop by in Brandon for a bite of delicious Mexican food. Dazzled by the brightly painted walls and unfamiliar city, Wiebe did what he had never done before: ordered medium salsa.
"I just turned 40. Time to live a little," said Wiebe, who also ordered a pitcher of ice water in anticipation. "My wife thinks I'm off my rocker, but I think I can handle turning it up a notch."
The server reluctantly confirmed the order of medium, which is the first time ever that a Canadian Mennonite has consumed such spicy salsa.
"The boys back in Rosenort are going to be calling me the Iron Stomach when I'm finished with this medium salsa," said Wiebe. "Plus I think I'll finally be able to win back my wife and stop having Sunday afternoon naps all by myself on the Chesterfield downstairs."
For all his brave talk, however, it didn't take more than one La Cocina chip and medium salsa to have Wiebe panting in agony and calling for a large glass of milk.
"Diewel, that's spicy yet," exclaimed Wiebe, wiping the sweat from his brown. "I'm just glad I didn't order the hot sauce."
The server later admitted that the supposed medium salsa that was too much for Wiebe to handle would actually be classified as less than mild in Mexico.
(photo credit: WordRidden/CC)