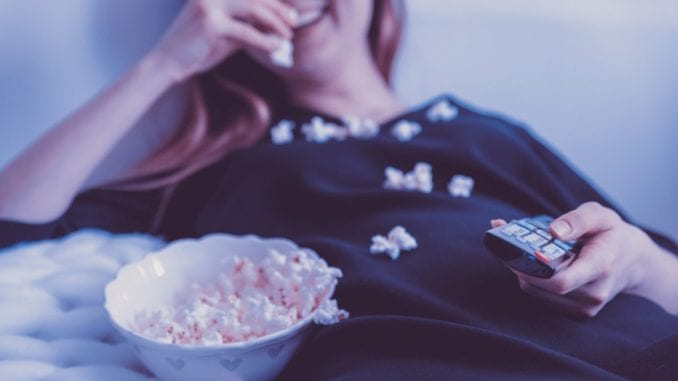 SASKATOON, SK
Mrs. Martens of Saskatoon has been checked in a rehab facility this week after it was discovered that she has been doing nothing but eating popcorn and watching terribly-acted predictable Christmas movies on the Hallmark Channel for the past couple weeks.
"I began to be really concerned when I found out she'd skipped church to watch Christmas Wishes and Mistletoe Kisses," said friend Mrs. Goossen. "I'm glad we caught the problem now before her entire December went down the drain."
Mrs. Martens will be required to watch violent Tarantino movies for the next couple weeks just to wash that sentimental schlock of Christmas Under Wraps and Switched at Christmas out of her mind.
"I hope to be back to normal by Christmas Day," said Mrs. Martens. "I admit I have a problem with Hallmark movies. For a while there I was hooked on The Nine Lives of Christmas. I also watched Love at the Christmas Table six times in a row! I'm just going to have to go cold turkey and I hope the withdrawal isn't too severe."
Mrs. Martens has received support from her community, though her relatives have their doubts.
"She's relapsed before," said daughter Jane. "I really don't know what we can do, but we'll do our best to keep Two Turtle Doves and A Blue Ridge Mountain Christmas out of her hands. As we all know, absolutely nothing good can come from that."
Earlier in the week, the Martens family had already confiscated Mrs. Martens' copy of Evie's 'Come on Ring Those Bells' as it was just driving everybody nuts.