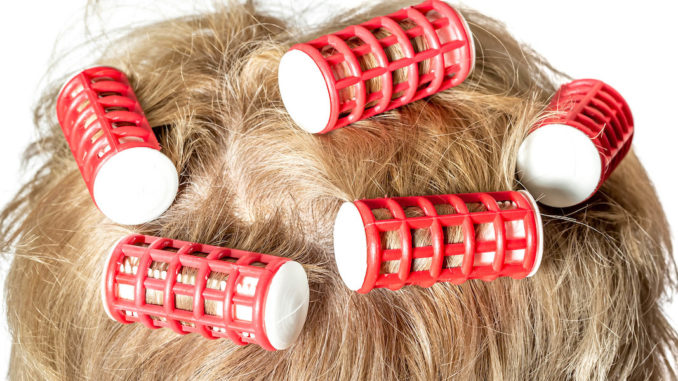 CALGARY, AB
Mary Dueck, 58, of La Crete, Alberta has taken home the 2021 Canadian Women's Curling Championship by successfully leaving a set of ten pink plastic rollers on her head for a record six months.
"Sarah Isaac of Manitoba had a strong showing, but in the end her rollers just wouldn't hold and the Alberta team managed to squeak out a victory," said TSN Curling Analyst Vic Reimer. "It's especially impressive that Dueck was able to sweep all the way from one end of the rink to the other without dislodging a single roller. Her takeout stats were unmatched the whole tournament."
Mrs. Isaac's victory looked secure until she slipped past the hog line in the 8th end sending her curlers all over the ice.
"Gotta watch out for that hog line. That's where the boys do their butchering," said Mrs. Isaac. "I won't be taking home the trophy, but I will get a really nice bag of cracklings."
Mrs. Isaac had the hammer in the tenth end, when Mrs. Dueck sent her husband back to the truck to fetch her own even better hammer.
"I knew then that I had it in the bag," said Mrs. Dueck. "Once your schekjbenjel's got the hammer in hand, you can count on an imminent victory."
Team Alberta is excited for the curling victory although everyone is Manitoba is crying foul and saying that the victory shouldn't count because the whole team is made up of ex-Manitobans.
(photo credit: Marco Verch Professional Photographer/CC)