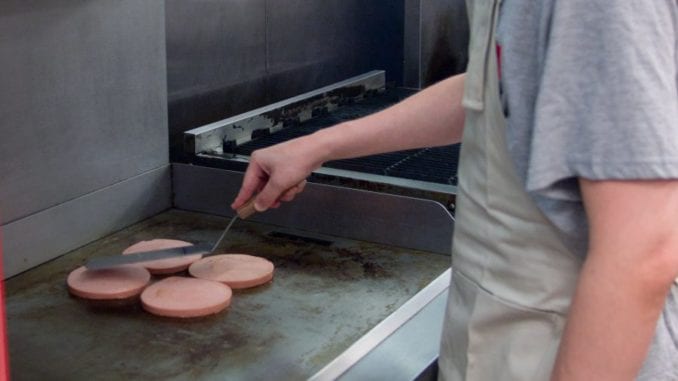 ABBOTSFORD, BC
The Purple Koo, Abbotsford's toniest steakhouse, is about to get a little bit tonier, with the addition of prime cut grade A fried bologna to the menu. The addition of bologna is in response to growing demand for the delicacy from local Mennonites.
"Our customers have very discerning taste," said restaurant manager Belinda Koop. "When it comes to fried bologna, they expect the best, and we'll do our darnedest to provide it."
The restaurant will be serving choice cuts of Angus bologna, fried to perfection in margarine, and served with a side of ruehrei tossed with white table vinegar.
"All our bologna steaks are allowed to age for 8 months in our cellar," said Koop. "I guarantee you've never seen such lovely marbling on a piece of bologna steak before."
Koop says the bologna is served medium rare, although customers have been ordering it blue rare on occasion.
"We also do an excellent bologna tartare," said Koop. "However you like your bologna, we've got you covered."
Reservations for the Purple Koo are booked solid for months, although with an increasing Mennonite clientelle the bar remains compeltely empty and available for walk-in customers.
(photo credit: Edsel Little/CC/modified)