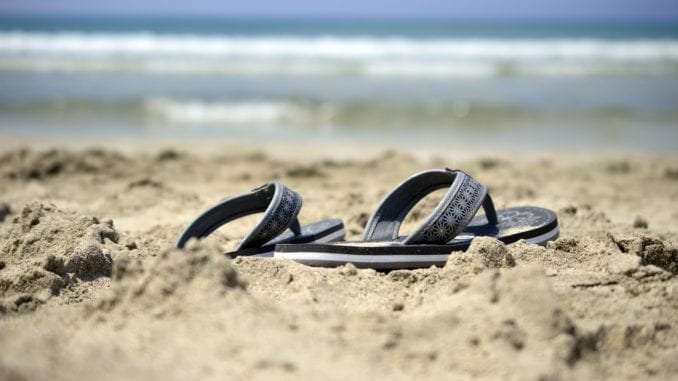 GRAND BEACH, MB
Mr. Wiens, 58, of Vankla has been spending a lot of time at Grand Beach this year wearing little more than a thong.
"Going to the beach, honey," said Mr. Wiens. "Anyone know where I put my thongs?"
Mr. Wiens has been wearing the same pair of thongs since the late 1970s and his wife Doris believes he could use an update.
"I don't mind it if he wears thongs all summer. They're comfortable. They're relaxing," explained Doris. "But they're not staying on like they used to. Last week while he was running his thong nearly slid right off him, the poor fellow."
Mr. Wiens believes that thongs are the only thing that really allows him to get some air on the situation.
"It gets too stuffy otherwise," said Mr. Wiens. "Sometimes you just got let everything out and breathe a little."
For some strange reason, Wiens' children have refused to spend any time with their father this summer until he changes his attire.
"They want to put me in a pair of flip-flops, whatever that is," said Wiens. "Personally I don't like things flipping and flopping down there, so I think I'll stick with the thongs."
Mr. Wiens also noted that Grand Beach always tends to empty out completely the moment he arrives.