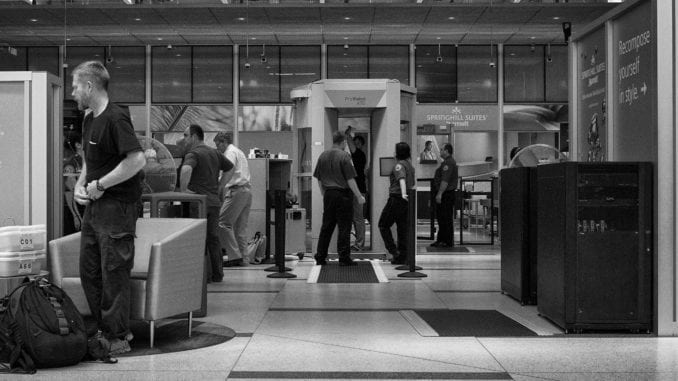 VANCOUVER, BC
Mr. Klassen of Yarrow, BC was selected for random screening at the Vancouver Airport this past week. Mr. Klassen had been heading to visit frintschoft in Kansas, when he was pulled aside for extra security.
"Normally the strip search is my favourite part of the job, but when I saw Mr. Abe Klassen saunter up, I was immediately taken aback," said airport security worker Michael Doyle. "That was one man I certainly did not want to make drop his drawers…but it's part of my job."
After a pat down, full body scan and cavity search, airport security discovered a wide range of concealed items on Mr. Klassen's person.
"That man has nooks and crannies like you wouldn't believe," said Doyle. "In one large crevice in his lower back I discovered a yerba mate gourd, an unopened can of Rogers Golden syrup, and some suspicious-looking herbs in a plastic bag that Mr. Klassen claimed were essential for making something called 'zumma borscht.'"
Klassen said he enjoyed the strip search well enough, but has some advice for the Vancouver Airport security.
"Whenever my Annie is giving me a sponge bath, I yust say, 'go for it, Anna, oba yet!'" explained Klassen. "I think these Englishers are a little too delicate."
Klassen said they didn't find half the stuff he had hidden, but won't disclose what the items are or where he had them hidden.
"My cousins in Kansas didn't seem to mind," said Klassen. "What they don't know won't hurt them."
(photo credit: Anne Worner/CC)