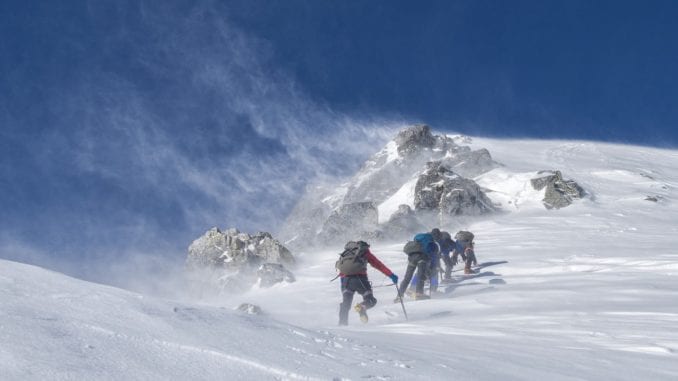 STEINBACH, MB
Local man Richard Loeppky, with the assistance of his schekjbenjel Pieta, planted a flag at the top of southern Manitoba's highest peak, Abe's Hill, this week. It was the first time the peak has been summited without the assistance of oxygen masks.
"It's quite the trek," said Loeppky, now being hailed as a local hero. "I saw the remains of other trekkers who didn't make it, but I just soldiered on to the top."
Loeppky says the trip took him close to fifty seconds, although his schekjbenjel was dragging him down, otherwise we would have been up there quicker.
"He had to carry my GT Snoracer…and my backpack full of zoat, of course," said Loeppky. "I'm just glad we made it up and back down safely."
Upon Loeppky's return, a crowd of tens had gathered to cheer him on.
"I'm so glad he's home safe and sound," said his wife Louise. "A lot of local wives have lost their husbands on that peak."
In honour of the historic accomplishment, L.A. Barkman park will be renamed after Richard Loeppky and his trusty schekjbenjel Pieta. The hill itself, however, will remain Abe's Hill in honour of the sacred Mennonite deity Abe.