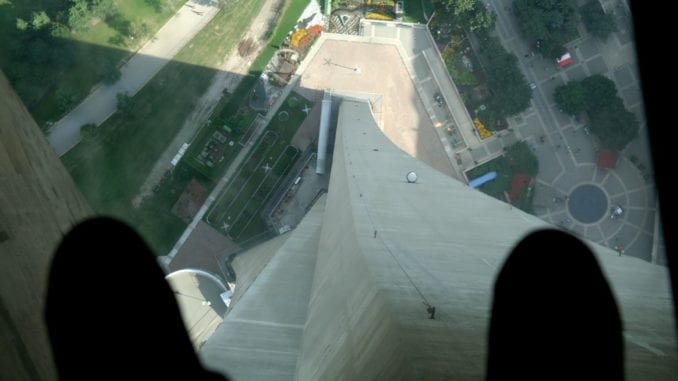 STEINBACH, MB
Steinbach's world famous water tower is getting a bit of an upgrade this fall with the addition of a 20 square foot glass bottom viewing area. The attraction, which is budgeted at just over $50 million, is generating a lot of excitement around town.
"I just can't believe I'll be able to go a few metres into the air and look out over the Friesen's yard," said Mr. Loewen. "Oba, this is going to be great."
The cost of admission is $30 which is in line with other attractions of the type, such as the CN Tower in Toronto and the Petronas Twin Towers in Kuala Lumpur.
"I heard they're even installing an elevator that takes you all the way up to the top floor in just under a minute," said Mr. Loewen. "Either that or you can take the stairs and be there in about thirty seconds."
The Steinbach Water Tower will also include an outdoor feature, where visitors will be strapped to the side of the tower with some old rope from Mr. Giesbrecht's farmstead.
"It'll be very exhilarating for thrill-seeking Steinbachers," said Mr. Loewen. "I've seen the plans and they are amazing. I just hope they'll do something just as exciting with the Steinbach windmill."
(photo credit: ilkerender/CC)