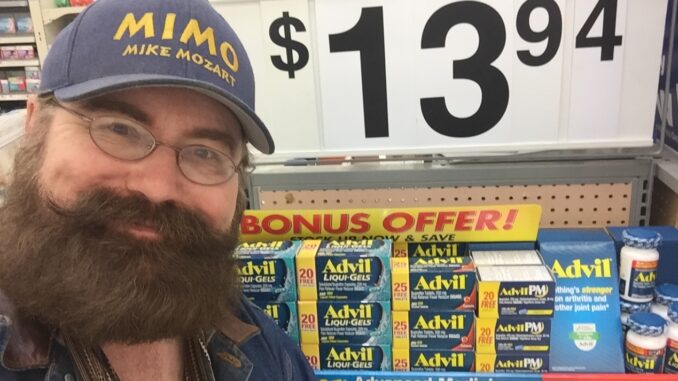 SASKATOON, SK
Thousands of Saskatonians lined up outside their neighbourhood department store this week to get their hands on the hottest present of the season – children's Advil.
"I haven't seen anything like this since the Tickle Me Elmo craze of '96," said Mrs. Neufeld, who was camping outside since 3 AM. "People were pushing and shoving. There were shopping carts flying and elbows being thrown around. It's was chaos."
Neufeld managed to get her hands on a small bottle of children's Advil and was immediately offered ten times the price from an eager shopper.
"I refused to sell," said Neufeld. "It just won't be Christmas without it. I certainly don't want to disappoint my little Timmy this holiday season."
With the Advil all sold out in stores across Canada, resourceful Mennonites have taken to making their own.
"I guess it's a homemade Christmas this year," said Mrs. Duerksen, who's following an ancient Mennonite cure-all recipe that include star anise, sausage drippings, and plenty of black pepper. "In the '80s I made fake Popples and Cabbage Patch Kids, so surely I can handle coming up with my own children's Advil."
(photo credit: Mike Mozart/CC)