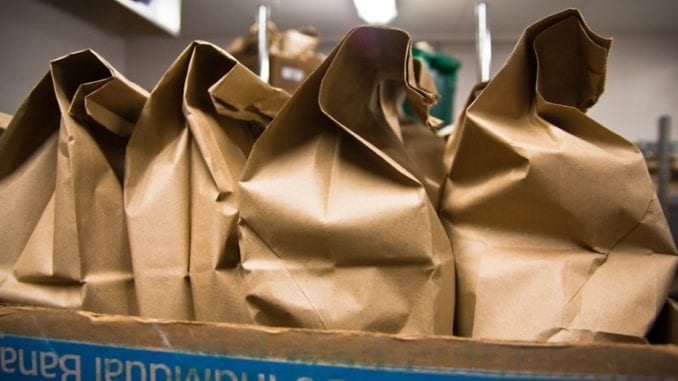 WINKLER, MB
Grandmothers throughout southern Manitoba have been working in shifts at a local factory to fill tens of thousands of paper bags with peanuts in time for upcoming Christmas gatherings. The paper bags, also known as Tüte, are a Mennonite holiday tradition and usually are filled to the brim with unsalted peanuts, one stale Mandarin orange, and a package of Juicy Fruit gum.
"I've got these ladies working overtime," said Tüte sweatshop owner Mr. Peter Wiebe. "16 or 18 hours a day. We've even added a night shift. These paper bags have got to be filled and even though the contents of each one is exactly the same, every single bag needs to have the grandchild's name written on it."
Wiebe complains that some of the ladies have been slacking off, telling jokes, or singing hymns while they work.
"Now is not the time for that kind of nonsense," said Wiebe. "Now is the time to fill those darn Tüte with peanuts once!"
Some of the ladies have had to go on stress leave, which really put Wiebe in a bind.
"I'm in quite the pickle," said Wiebe. "Too many ladies getting sick, or their arthritis is flaring up. It's really not convenient. We've got work to do and hungry children who desire these peanuts. We can't disappoint them."
The process was somewhat slowed down this year since each Tüte had to contain a hand-written warning noting that the contents "Contains Peanuts." Wiebe said he had two dozen ladies working on the warning labels alone.
"Tüte assembly is not like it use to be," noted Wiebe, lounging on a sofa with his feet up. "These days, it's really a lot of work."
(Photo credit: Steven Depolo/CC)