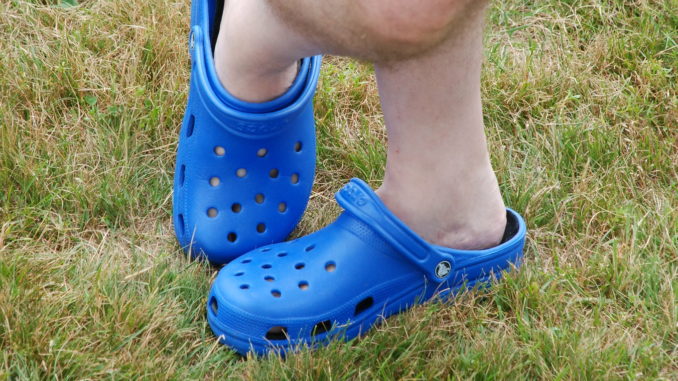 WINNIPEG, MB
The Sawatzkys of North Kildonan decided to treat themselves to a night on the town this weekend and pulled up to Rae and Jerry's Steakhouse wearing their finest Crocs.
"It's not every day that Don treats me to a meal at Rae and Jerry's," said Mrs. Sawatzky. "I knew I had to wear my very best Crocs for this auspicious occasion."
The Sawatzkys agonized over which Crocs to wear, and eventually settled for a matching pair of blue rubber classics.
"I'm certain we'll be the talk of Rae and Jerry's," said Mr. Sawatzky. "I don't think anyone will be commenting on my Patek Philippe when they see me in these Crocs."
The Sawatzkys are also planning to wear Crocs to their daughter's wedding this summer, although Mrs. Sawatzky is thinking of splurging on a new pair just for the occasion.
(photo credit: Joe Slabotnik/CC)