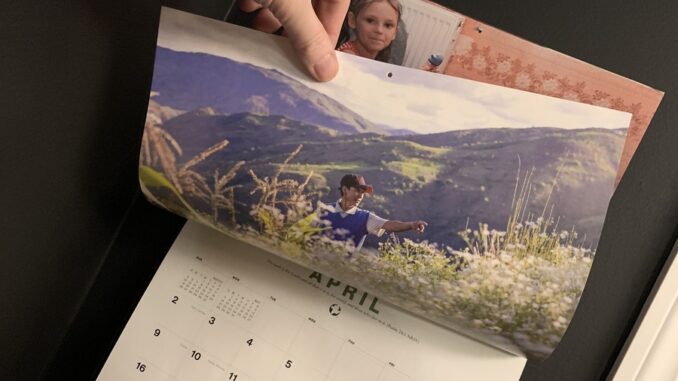 SASKATOON, SK
It's that time of the month when Mennonite couples gather at the refrigerator to flip the next page of their MCC calendars.
"Harry, come quick, it's almost midnight. Time to flip the MCC Calendar," yelled Mrs. Lois Goertzen, waking her husband from his slumber. "I wonder what project is featured on the April photo!"
Goertzen, who dutifully recorded all their grandchildren's birthdays on the calendar at the beginning of the year, was careful not to look at the photos lest she spoil the surprise.
"I've flipped thorough it, of course, but I made sure to avert my eyes," said Goertzen. "This is something my Harry and I like to do together and I don't want to ruin it."
The Goertzens are reportedly very upset with the Unger Review for providing a sneak peak at the April cover photo from Bolivia.
"Oba, what's next, is that Andrew Unger fellow going to reveal the contents of Pastor Dan's sermon next week?" wondered Goertzen. "He should at least give a spoiler alert."
Spoiler alert – Pastor Dan is preaching out of Ecclesiastes this week and the May MCC calendar photo features Jesse Hofer's Grade 7 social studies class.