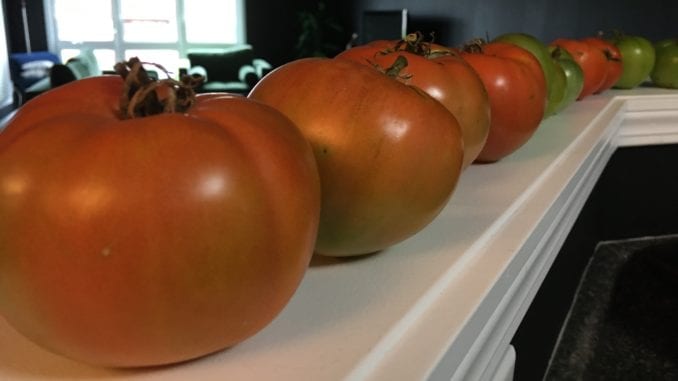 GRETNA, MB
Absolutely no one was believing Mrs. Kehler after she tried to sneak in a few store bought tomatoes onto the platter at faspa this week.
"She even had the nerve to slice them up and sprinkle some salt and pepper on them," said Mrs. Fehr. "But who is she kidding? That woman lives in a condo. We all know she buys her gross flavourless tomatoes at the store."
The real garden tomatoes were quickly devoured at faspa, leaving Mrs. Kehler's so-called tomatoes for the people who came late.
"What kind of faspa is this!" exclaimed Mr. Schmidt. "All the good stuff is gone! Even the cucumber salad is down to the bottom of the bowl!"
Mrs. Kehler, however, defends her choice of bringing store bought tomatoes.
"I prefer bland, hard green rocks artificially ripened with chemicals," said Mrs. Kehler. "Garden tomatoes just have too much flavour. Oba nay!"
In a letter to the congregation, Mrs. Kehler explains her actions by saying she has some sort of medical condition that doesn't allow her to eat quality food products. She says she'll be bringing store bought iceberg lettuce and Klick to next week's potluck.