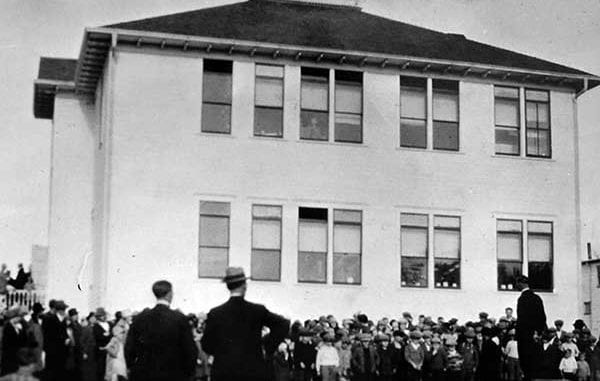 STEINBACH, MB
The old Kornelsen School, which was open in Steinbach from 1914-1964, held a reunion this past week for former students. The lone attendees at the reunion were Betsy Friesen and Art Toews, who originally met at the school back in 1938 and are now well into their 90s.
"I moved to Grunthal after the war, and I hadn't seen Betsy in more than sixty years," said Art. "She hasn't aged a minute. She's as beautiful as I remember her in grade ten Civics class."
Betsy, who never married, said she remembers the time Art dunked her hair in the inkwell.
"I thought at the time that he hated me, but he tells me now that he did it because he liked me," said Betsy. "You can never understand the mind of Mennonite boys."
The reunion seemed to spark something between the two of them, as they shared raisin buns and reminisced about the old days.
"I think I might like to see him again," said Betsy. "But he has to promise to bring me back to the home by eight or the nurses will be upset."
(Photo credit: James Tod, Manitoba Archives, Manitoba Historic Society)