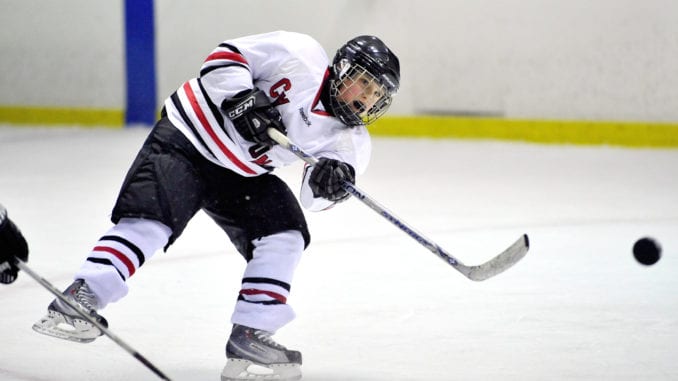 DAUPHIN, MB
Mathematicians across the globe were shocked to discover a junior hockey player in Dauphin, Manitoba giving a full 110% during a game against Virden on Friday night.
"I can't believe it. Prior to young Colin Goossen's performance this week, we had always assumed that 100% was the maximum effort any individual could give," said Professor Bolton of the University of Manitoba. "But after watching Goossen hustle and block shots and get in there on the forecheck, I am now convinced it actually is possible to give 110%."
Goossen picked up one goal, three assists, and two blocked shots on Friday, but it's his effort, which was a full 10% higher than ever previously recorded, that had mathematicians baffled.
"You know hockey players always say they're giving 110% and we never believe them," said Bolton. "Well this young Dauphin Kings star has proven us all wrong!"
After the match Goossen was awarded with a Player of the Game trophy, which was slightly larger than normal.
"It's a real honour to get this trophy, but you know hockey is a team game and I couldn't do this without all my team-mates," said Goossen. "I guess I just got a lucky bounce or two. But all the credit goes to the training staff, coaches, and the rest of the team."
Scientists are frantically analyzing Goossen's cliche-riddled speech to see if this was the first time a hockey player ever said these things and actually meant them.
(photo credit: K.M. Klemencic/CC)