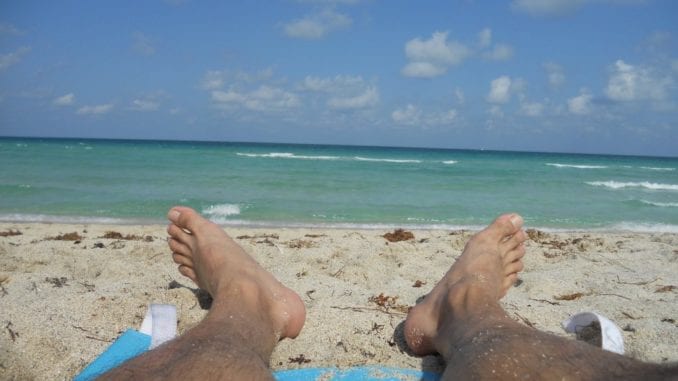 SANTA TERESA, COSTA RICA
Rev. Benjamin Penner, who was recently appointed pastor of the largest Mennonite church in Manitoba, says he plans to spend much of his time at his Costa Rican vacation home.
"I'll come back to Winnipeg once in a while," said Penner, sporting swim trunks and a snorkel mask. "But there's no reason I can't run the church and get a nice tan at the same time."
Penner claims that a lot of pastors do this, and he shouldn't be blamed for wanting to spend time with his family at a luxury resort…and also run the largest church in Manitoba at the same time.
"I can get a lot of work done out here on the beach," said Penner. "I've written three new sermons already, and I've only been here a month. I'm sure the church is doing just fine."
Penner says he doesn't really like using email, so his congregants can send him letters that he'll be more than happy to read while lounging on the beach with a nice virgin margarita.
"If Mrs. Hildebrandt contracts some terminal illness or something, she can drop me a line and I'll be sure to pray about it," said Penner. "See, I've got everything under control…from right here in beautiful, sunny, friendly Costa Rica."
He also plans to send everyone in his congregation a nice 'Wish you were here' postcard once he gets around to it.
(photo credit: osseous/cc/modified)