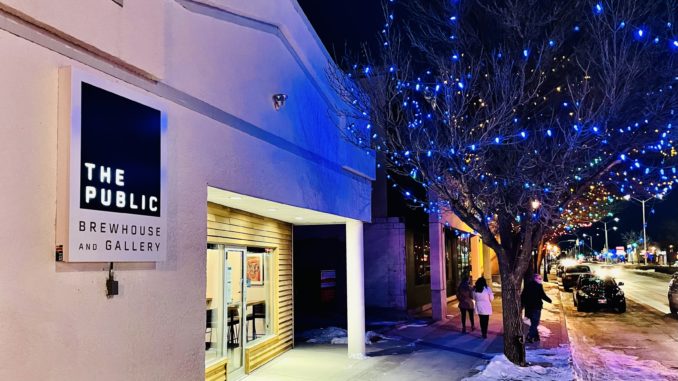 STEINBACH, MB
The opening of Steinbach's first ever "den of iniquity" this week drew quite the crowd of pleasant folks sipping craft beer and appreciating art at The Public Brewhouse and Gallery on Main Street.
"See! This is exactly what I predicted would happen!" said local anti-change campaigner Mr. I.P. Friesen. "Look at all those people having pleasant conversations about art and hops and stuff! Simply outrageous!"
Things got really out of hand when local art lover Diane Klassen gazed contemplatively for a full three minutes at a painting by local artist Oluwatinufe Fola-Bolumole.
"Then she sat down and took a few sips of maple porter! I've never seen anything like it in my entire life," said I.P. Friesen, who was spying on the whole thing from a lawn chair across the street. "I've seen people coming and going from that place all day and they all look more calm, cheery, and contented than they ever do exiting church after one of Pastor Dave's sermons on Sunday. What is this world coming to?"
Other activities at the den of iniquity included a rousing game of Trivial Pursuit and a flight of APAs consumed by a couple of Penners who walked over to The Public for date night.
"Jauma! Just what is Steinbach coming to?" said I.P. Friesen. "Next thing you know people are going to start calling this place a city and saying it's the 21st century or something."
Steinbach's very own den of iniquity is open from 4 to 11 Wednesday to Friday, and noon to 11 on Saturdays.