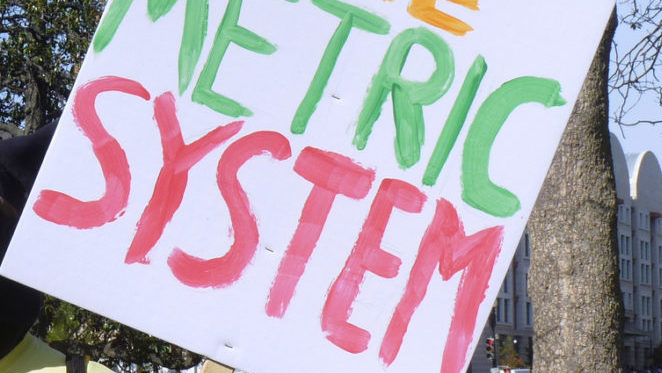 WINKLER, MB
Beginning this fall, residents of Winkler will be forced to measure everything in the traditional Mennonite manner – the ice cream pail. In a 5-2 vote, Winkler city council decided to ban the use of the metric system and replace it with well-rinsed plastic pails.
"Ever since the elder Trudeau introduced it in the 1970s, people have been confused about the metric system. I think the best solution is to go back to the method of measurement that every Mennonite knows best, and that is the ice cream pail," explained city councillor Elbert Sawatzky. "It really is the most efficient measurement system known to man."
Mennonites have traditionally used ice cream pails to quantify everything from blueberries picked in the Whiteshell, to the liquid volume of coleslaw and potato salad.
"We've standardized the measurement with Tante Annie's ammonia cookies, which were always pretty consistent in size and weight. She could fit 52 cookies in one ice cream pail, so from now on we'll be measuring everything on a 52-point scale," explained Sawatzky. "The hardware store is really looking forward to the change."
Local schools are already teaching their children how to figure out their height and weight in ice cream pails and the municipality is also considering measuring distances with this method. According to the new system, Winkler is precisely 39,367 ice cream pails from Morden.
"Farmers are already talking about how many hectare-pails of flax they've planted," noted Sawatzky. "This ice-cream pail method is just going to make life a lot easier on everybody."
(photo credit: itsjessican/CC)