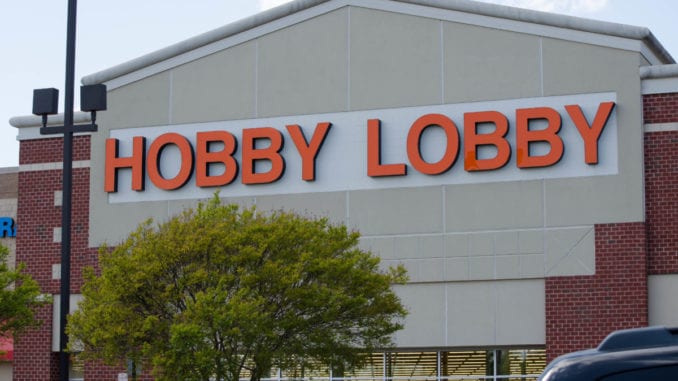 GRAND FORKS, ND
More than three hundred shoppers spontaneously broke out into song last Saturday at the Hobby Lobby in Grand Forks.
"I was just minding my own business looking at the wide array of delightful card stock in the paper crafts section," explained Ellen Froese of Winnipeg, "when all of a sudden 'Reckless Love' came on in the background and I just had to sing out!"
At first, Froese hummed faintly under her breath, but when she noticed the woman next to her was also singing, she got the courage to sing a little louder.
"Soon they were praising the Lord in the yarn and needle art section," recalled Froese. "I've never seen anything like it."
The service was capped off by a particularly moving sermon by Pastor Jim of North Kildonan, who just happened to be browsing the home decor aisle.
"I've always got sermon notes and a PowerPoint ready to go," said Pastor Jim. "You just never know when a bunch of strangers at Hobby Lobby want 40 minutes of insight into the first three chapters of Romans."
The manager at the Grand Forks Hobby Lobby, however, said this phenomenon was not all that unusual.
"This happens every time the Mennonites come down here for a shopping trip," said Hobby Lobby manager Thomas. "I mean, this is nothing – you should see what happens at Chick-fil-A."
(photo credit: m01229/CC)