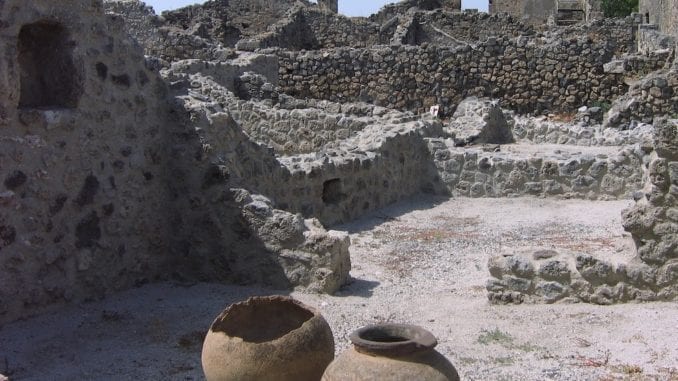 NAPLES, ITALY
A newly uncovered food stall frozen in time in the ruined city of Pompeii reveals that ancient Romans had a penchant for fresh Bothwell cheese curds and rolled up slices of ham held together by toothpicks.
"We also found a few of Grandma Penner's dills and raisin buns that seemed totally edible," said Dr. Ungaro, professor or Ancient and Near Mennonite Archaeology. "It's seems they were having a lovely little faspa when the volcano struck."
The site also revealed a beautiful hand-painted scene reminiscent of the floor patterns found in Mennonite housebarns.
"We still need to carbon date this stuff," said Dr. Ungaro. "This is one of the most remarkable ancient Mennonite sites in the world. We also found a few Danny Orlis books and a collection of lovely brown nylons nearby."
Most startling, however, was the discovery of a young man preserved in a very embarrassing position.
"He had a movie ticket in his hand," said Dr. Ungaro, shaking his head. "What will the people think?"