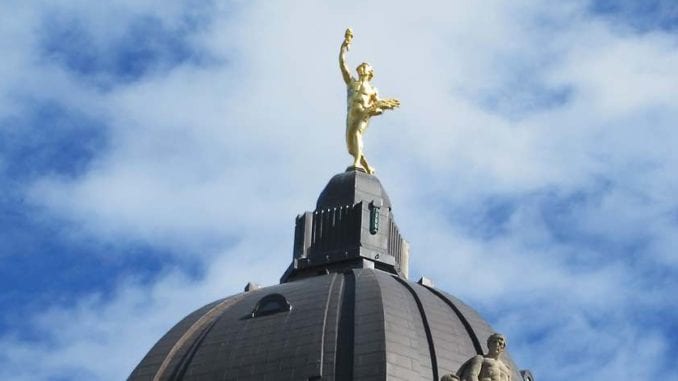 WINNIPEG, MB
According to a press conference held this afternoon, the Golden Boy that sits atop the Manitoba Legislative Building has just tested positive for Covid and will now be required to go into isolation for two weeks.
"I can't figure it out," said Premier Pallister. "I know for sure he was social distancing, but I guess he wasn't wearing a medical grade mask. I suppose he was yet another one of those irresponsible Manitobans doing dumb things."
The province will now conduct a thorough contact tracing process to see just who has been within six feet of the Golden Boy in the last few days.
"I know a few members of the cabinet go up there sometimes to have a smoke," said Pallister. "Plus, we usually send a backbencher up there to change the lightbulbs and hose him down. I guess from now on I'll have to wax the golden sheaf myself."
The Golden Boy says he's really hoping he recovers soon so he can back on the dance floor at the World Famous Palomino Club.
(photo credit: David Stanley/CC)