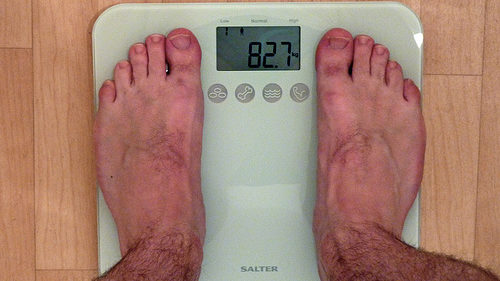 LANCASTER, PA
Scientists at the Center for Mennonite Health in Lancaster, Pennsylvania have estimated that the collective weight of Mennonites on planet Earth reached 420 million pounds during the 2016 holiday season, an increase of over 50 million pounds from last year's estimate.
"Despite a slight population decline," said spokeperson Dr. Walter Wiebe, "we've seen a dramatic increase in total tonnage."
Wiebe cites holiday favourites such as zuckerneusse, portzelky, and ammonia-based treats as the primacy source of the problem.
"This is gorging season for the Mennonites, so it's only natural to see some increases like this," said Wiebe. "If this trend continues, it's possible the global Mennonite weight might reach 500 million by the end of 2017."
Wiebe estimates the weight of all Mennonites at the time of Menno Simons to have been around about 1 million pounds, but the growth has been exponential since then.
"We surpassed the Quakers back in 1993," said Wiebe, "but by next Christmas I'm hoping we'll outweigh the Lutherans. They've got us greatly out-numbered, but if we really put our minds to it, I think we have a really good chance of out-weighing them by next year's report."
(Photo credit: by Magnus D/ CC)