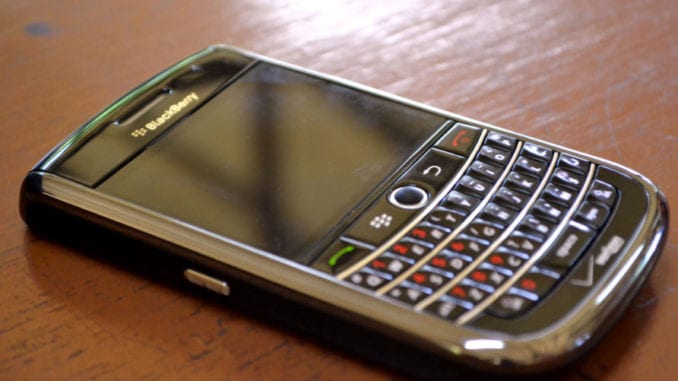 STEINBACH, MB
A rare fossil was discovered in the hands of a Steinbach real estate agent this past week. A team of experts analyzed the finding, saying it was something called a "Blackberry," whatever that is.
"It's mind-blowing to find something like that in 2017," said local historian Ray Petkau. "I'm just hoping we'll be able to preserve it at the museum for future generations to see."
Experts say the "Blackberry" was a communication tool used by primitive humans to send messages to one another.
"It's a remarkable and rather clever artifact," said Petkau. "I know it seems very primitive to us now, but our ancestors were really quite ingenious."
Petkau is suprised the "Blackberry" has survived this long, noting that it is one of only three or four known to exist in all of North America.
"Archeologists uncovered fragments of a Blackberry in a Toronto-area gravel pit a few years ago," said Petkau, "but none were as intact as this one. I mean this specimen has all the buttons and the screen isn't cracked or anything."
The Blackberry's original owner promised to lend it to Canadian scientists provided they do all their testing and quickly return it to him because he's got some urgent emails he needs to respond to.
(photo credit: clongetch/CC)