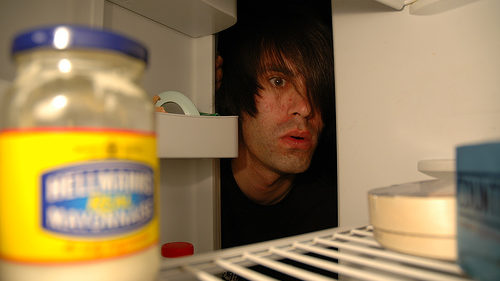 NEW BOTHWELL, MB
For the first time since the Great Depression, the weekly faspa at New Bothwell MEMB church had to be cancelled this Sunday after Mrs. Loewen forgot to pick up the required three bricks of mild Bothwell cheddar from the shop.
"Oba, nay, Helen," proclaimed Mrs. Friesen when she discovered the church kitchen was all stocked up with pickles and deli ham, but no Bothwell. "This is the last time I ever put you in charge of procuring the faspa cheese!"
Mrs. Loewen suggested she could bring over the President's Choice cheese she had in her refrigerator, but the notion was immediately greeted with threats of excommunication.
"Ach, that's disgusting," said Mrs. Friesen. "It's Bothwell or nothing else. You should know that by now, Helen!"
The matter was immediately brought to the church board who, after an emergency meeting, decided they had no choice but to cancel the faspa.
"I'm really sorry we had to make this decision to cancel faspa," said Elder Wiebe. "But there's just no way I could live with myself if we tried to pull it off without Bothwell cheddar."
It was agreed upon by all present that, from now on, the church would make some room in the pastor's office to stockpile massive quantities of Bothwell cheese so that this travesty never occurs again.
(photo credit: by xJason.Rogersx/CC)