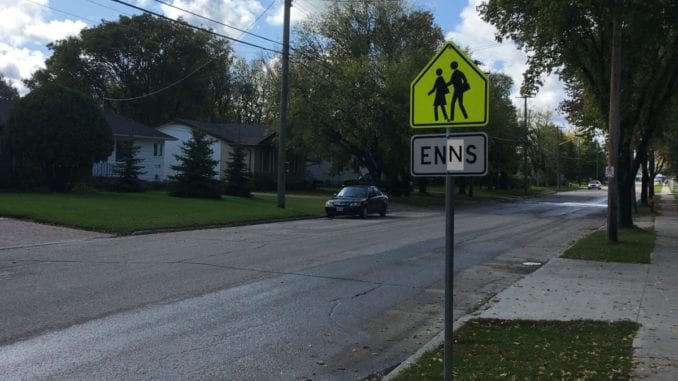 KLEINSTADT, MB
The tiny Mennonite village of Kleinstadt, Manitoba has just unveiled a series of road crossings intended to serve the crossing needs of the Enns family.
"There are so many Ennses around here, we had to do something," said Mayor Enns. "Plus, there was no way they were going to cross the street with just any old Friesen or Penner."
The Enns family is ecstatic to finally have their very own street crossing.
"It's been quite the year for us," said Mr. Enns. "We just finally got our own pew at church and now this!"
The Enns crossing will be manned by a crossing guard wearing a bright orange vest and manure-encrusted rubber boots. I.D.'s will be checked before anyone attempts to cross the road.
"We don't want any else trying to masquerade as Ennses and sneak across. The Ennses are our most valued commodity around here," said Mayor Enns. "If it wasn't for all the Ennses this town would be overrun with Wiebes."
The Enns crossing officially opens this week on Dueck Boulevard across from the Co-op.