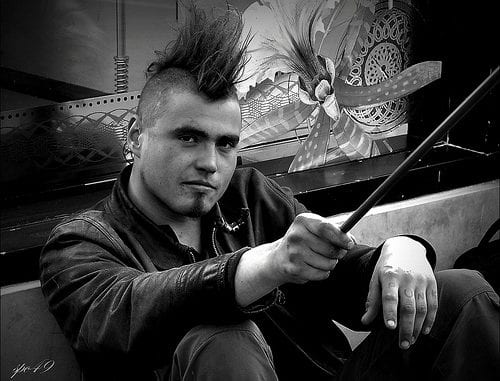 LANDMARK, MB
After experimenting with EDM for the past decade, cousin Peter Friesen has recently become "totally stoked" about Landmark's burgeoning punk rock scene over the past six months.
"This place is the new Seattle," said Peter, who now goes by the name Pete Vicious. "I started drumming for this band Groucho Marx last week. Before that I was in The Conrad Grebels. Oh, and don't forget about Barn 182."
All of these bands play weekly concerts in the basement of the Landmark EMBC church, which views the concerts as a way to bring young people back to church.
"We require them to stop the music every three or four songs to do an altar call," said Pastor Jim. "We also require each band to provide all their lyrics ahead of time so that I can scrutinize them for their theological validity."
Pete Vicious was a little miffed that Oma Friesen refuses to call him by his new name, but has invited her to a punk rock show at the Landmark church basement anyway.
"We have an amazing punk rock scene here in this church basement," said Vicious. "It's only a matter of time before the whole world discovers us."
(photo credit: by Sabin Paul Crose /CC)