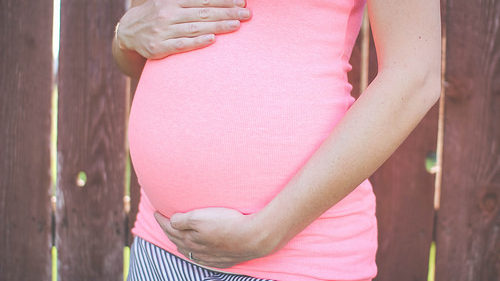 NEWTON, KS
The first infant baptism in the history of the Mennonite church was performed last Sunday in Newton, Kansas, as a local pastor used a little too much water in his pouring of 24-year-old expectant mother Alyssa Penner.
"I usually try to make sure the water lands just on the top of head," explained Pastor Chris, "but I guess I got a little carried away in the emotion of the moment and completely doused the poor woman…including her unborn baby."
According to the church constitution any contact with baptismal water is considered an official acceptance of church teachings and ushers the recipient into communion with the church.
"It counts even through the womb," said the pastor. "In the future I'll have to be more careful, but for now I guess little Dawson or Bethany is a member of South Newton Second Mennonite Church. We're glad to have him or her."
Alyssa was unable to talk to reporters as she was busy drying off, but sources close to the soon-to-be-mother indicate she may be considering joining the local Lutheran congregation.
(Photo credit: by saralunaa/CC)