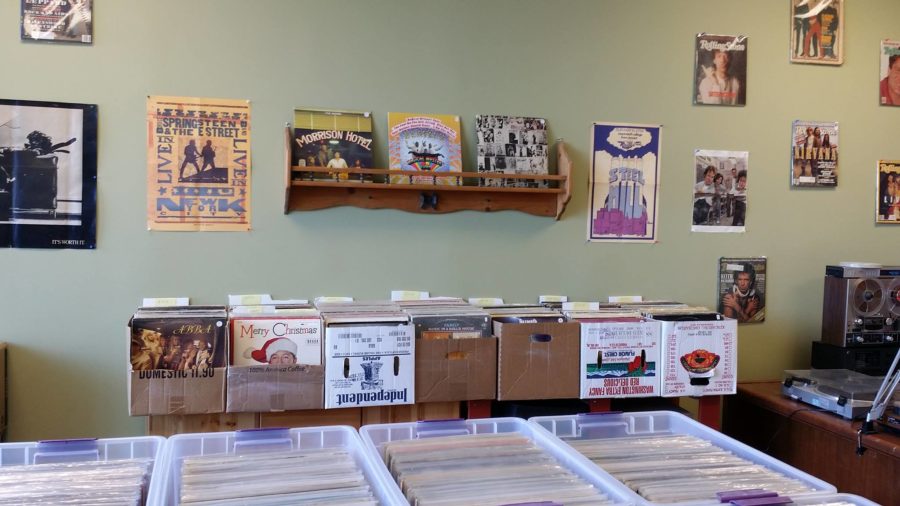 WILLIAMSBURG, BROOKLYN, NY and STEINBACH, MB
As increasing numbers of young Mennonites are moving to the cities, some of them have begun to adopt to the hipster lifestyle of craft beer, indie rock music, carefully trimmed moustaches, and vinyl records.  In an effort to spread the teachings of Menno Simons to the twenty-something urbane Mennonite audience, Hallowed Press will be releasing Menno's complete works on a seventeen-record collector's set.
"The recording took place this past spring," says Hallowed Press representative in a recent interview. "We've got Florence Welch on there. Sufjan Stevens does a few chapters. And that guy from Arcade Fire is reading the 'Reply to Gullius Faber.'"
Williamsburg Mennonites were already lining up outside local record stores, clammouring to get their names on the waiting list.
"I've got Ulrich Zwingli on cassette and Melchior Hoffman on 8-track, but ever since I got into vinyl three weeks ago I've been trying to get my hands on some early Menno Simons. I think that's his best work," says Mennonite hipster Dylan Harms-Rempel.
Meanwhile in the heart of Dutch-Prussian-Russian Mennonite country, Steinbach, Manitoba, most residents never made the transition to cassette or CD, let alone digital, so local record store owner Phil Wiens of Vinyl Experience, can't keep up with demand for the product.
"Business is booming," says Wiens, "We're having a sale on jazz right now, and I'm hoping to have a Menno Simons release party sometime late this summer."
The seventeen-record set will cost $425, but members in good standing at the local MB church can ask for a 10% discount.