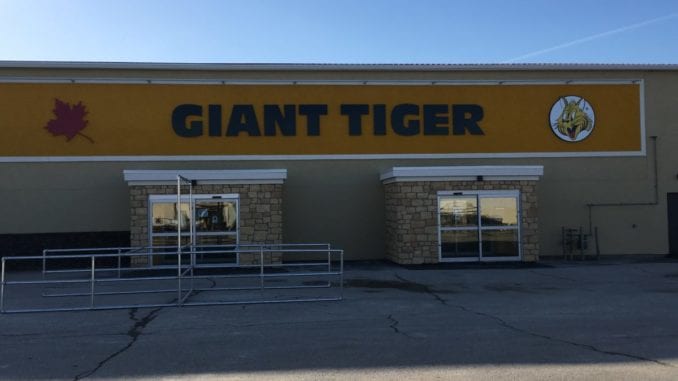 STEINBACH, MB
Families throughout Southeast Manitoba are waking up early this morning, trying to be first in line outside the new Giant Tiger on Main Street.
"I got all the kids ready to go at 5 AM. We want to be the first to pet that giant tiger," said local mom Andrea Warkentine. "I don't know what other animals they've got in there, but I've heard they're going to be really big."
Steinbach's Giant Tiger is being hailed as the most family-friendly attraction in town, though the Mennonite Heritage Village begs to differ.
"They may have one abnormally large cat, but, how long before your kids get bored of the thing?" said MHV spokesperson Barney Dueck, "I mean it's just one giant tiger and we've all seen tigers before. Besides, just think of the lineups."
With the new petting zoo opening this week, Steinbach residents were also excited about the other family-friendly attraction across the street.
"I've always wondered what's in that SCU building," said Warkentine. "The tigers they've got in there must be enormous !"
The Warkentines were apparently very disappointed with their petting zoo experience, saying that the only animals they found at Giant Tiger were some rambunctious Penner children.