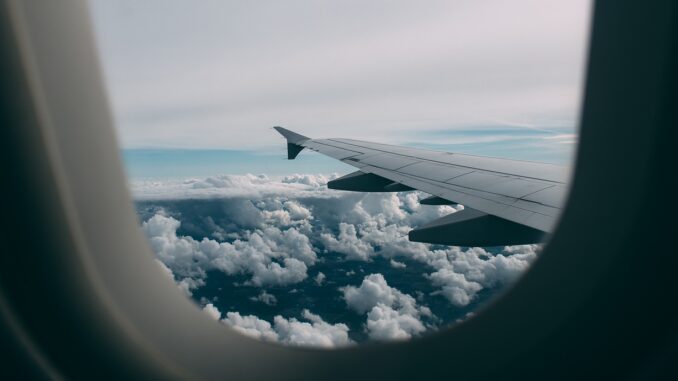 TORONTO, ON
After visiting every small town in the Canadian Rockies this season, Amazing Race Canada participants opened their envelopes to discover they'd be flying right over Manitoba this week.
"Oooh, where are we going next?" wondered Team 'Hockey Mullets', ripping open their envelopes. "Oh, awesome, look, we're flying right over southern Manitoba on our way to somewhere in Ontario!"
This is reportedly the 112th time that Manitoba has been flown over on the Amazing Race Canada, which makes it the most flown over province in the show's history.
"We're finally beating Saskatchewan in something … other than football," said Manitoba Premier Heather Stephenson. "I sure hope the Amazing Race flies over our beautiful province again next year."
The contestants peered out their windows and strained to catch a glimpse of The Forks, the Margaret Laurence House, or the Whiteshell Provincial Park. 
"Hey, I think I can even see the Mennonite Heritage Village from here!" said Dan of Team 'Couple That's Always Fighting'. "Oh, and look over there. Is that the polar bears of Churchill?"
Fans of the show reportedly lined Stephen Street in Morden to look up at the plane as it passed over the province yet again.