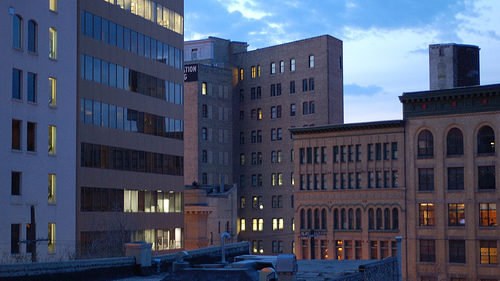 WINNIPEG, MB
Mr. and Mrs. Jakob and Helena Funk of Lowe Farm were recently shocked to discover that there was more to the provincial capital than a suburban mall.
"For decades we've just been driving between Lowe Farm and the Wal-Mart at St. Vital Centre," said Mrs. Funk, "but we got these free Jets tickets and so we had to go downtown for the first time ever."
The trip to the downtown MTS Centre was the inaugural visit for the retired Mennonite couple, who also decided to take one of those Exchange District historic walking tours while they were at it.
"It was fascinating," said Mrs. Funk. "We even stopped by to eat at Deer + Almond and have a pint at PEG Beer Company."
The couple said they "had absolutely no idea" that Winnipeg also had an art gallery, a zoo and a thriving local music and theatre scene.
"My whole life has been a lie," said Mr. Funk. "St. Vital Centre is not all there is to Winnipeg."
Mr. and Mrs. Funk have been hailed as Mennonite pioneers and have been listed as the first Pembina Valley Mennos ever to venture beyond the confines of St. Vital Mall.
(photo credit: by Dano/CC)