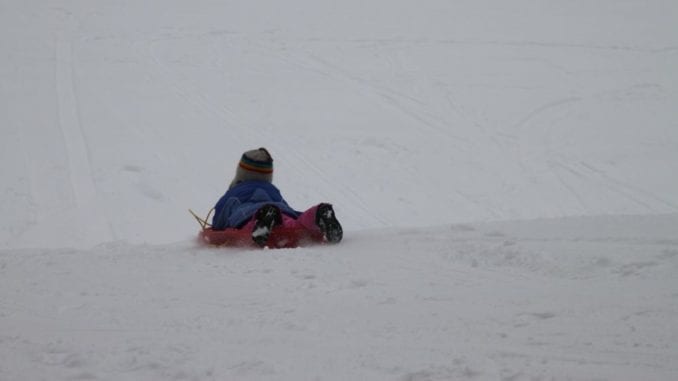 STEINBACH, MB
A mound of dirt in Steinbach now sits alongside The Forks, The Canadian Museum for Human Rights, and the polar bears of Churchill as a Manitoba 'Star Attraction.' The pile of dirt known as 'Abe's Hill' has attracted Steinbach tobogganers for years after it was created from the excess earth left over during the twinning of a nearby highway.
"I'm not sure, but at more than six metres, this may be the highest point on the Canadian Prairies," said Manitoba tourism representative Mark Albertson. "It truly is one of the most remarkable places in all of Manitoba."
The "hill," located in L.A. Barkman Park is often used by young people for tobogganing in winter and by couples for romantic make-out sessions in summer.
"Many of the same sledders who slide down the hill in winter, were also conceived on it," explained Albertson. "That combination gives it a particular significance in Manitoba culture."
The new 'Star Attraction' designation is hoped to attract outsiders to the location.
"It might be called 'Abe's Hill,'" said Albertson. "But, really, I think it belongs to all of us."