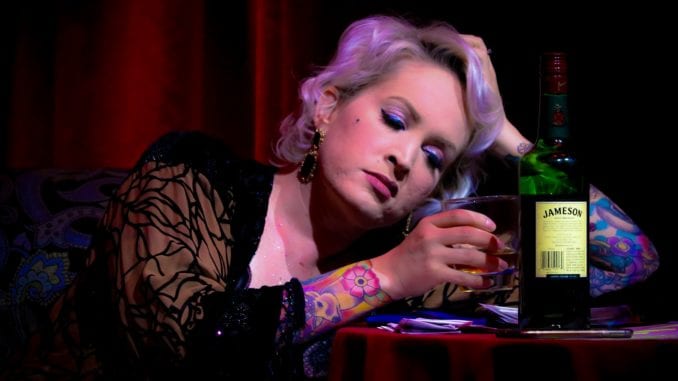 Mennonites have always been landlubbers. I can't count the number of times I've heard a fellow Menno complain about sushi. We're prairie folk. We like flat fields of wheat and prefer to live nowhere near water. In addition to all of this, we're teetotalers. Still, there are a few liquids that we do permit. Let's have a look.
Schmaunt Fat – We've joked about this many times on the Daily Bonnet…but that's only because it's true. Mennonites, of the Russian variety anyway, just can't resist consuming schmaunt fat. I won't explain to you what it is. It cannot be explained. You have to experience it for yourself.
Waffle Sauce – Of nearly equal reverence, is the white sauce that's put on heart shaped waffles at all Mennonite Heritage Village sales. My brother Peter drinks two gallons of it a week during the summer months…and he's just average.
Dandelion Wine – This beverage, of Hutterite origin, is growing in popularity among the Mennonites as well. Just be sure your dandelions haven't been sprayed with Killex before you decide to cook up a batch.
Welch's Grape Juice – Every Mennonite's favourite wine alternative, Welch's Grape Juice is normally served in tiny little cups at communion. Warning: It tastes absolutely nothing like wine.
Baptismal Water – Liquids are not just for drinking. Mennonites are big on baptism. It's a great day for a baptism, let's play two.
Papsi- "Papsi" (Plautdiesch for Pepsi) is a favourite drink among Mennonites. No one knows how Pepsi supplanted Coca-Cola among the Mennonties, but it might have something to do with the fact it sounds funny to say with a Low German accent.
Sweat – Of all the Mennonite liquids, this one is the most highly respected. You haven't really worked unless you're drenched in sweat by the end of the way. Mennonite men, women, and children alike are taught to revere sweat like holy water. Little do they know how much sweat it takes to write a satire article.