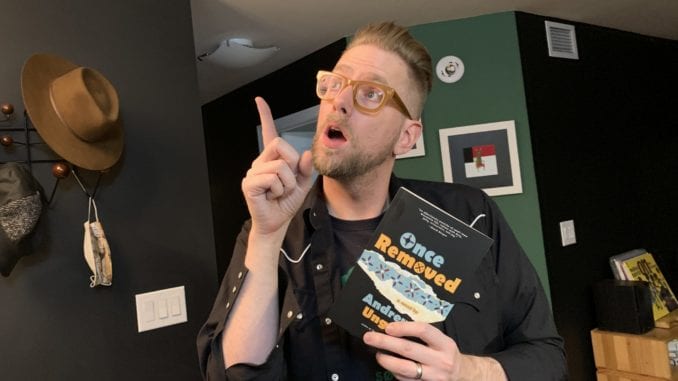 Andrew Unger's 'Once Removed' takes us into the world of Edenfeld, Manitoba, a small Mennonite town bulldozing its way to modernity. In Edenfeld you'll meet ghostwriter Timothy Heppner and his activist wife Katie Brandt-Heppner, Mayor BLT Wiens, revered butter tart maker Mrs. Friesen, City Sheila, controversial local novelist Elsie Dyck, Brenda from Loans and a host of other characters. But the question is: which 'Once Removed' character are you? Try this quiz to find out!
[wp_quiz id="13493″]
I guess you might as well click here to buy Once Removed while you're at it.