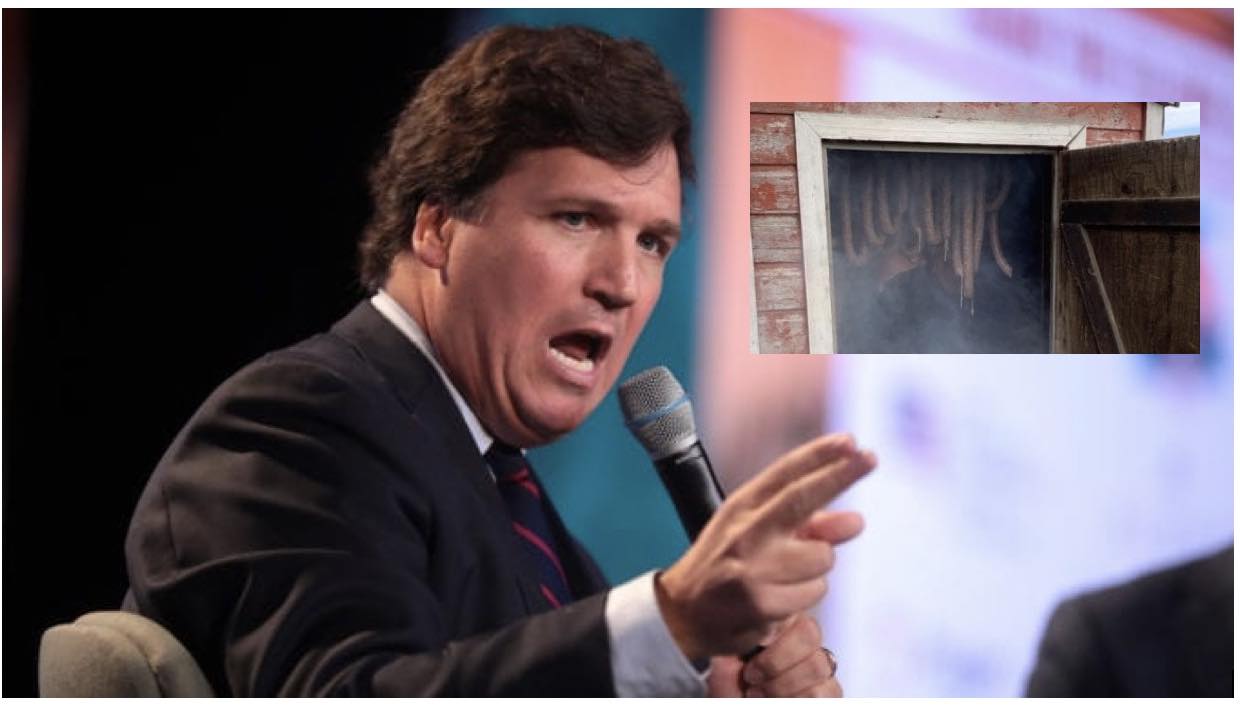 NEW YORK, NY
Fox News pundit Tucker Carlson is urging low-testosterone Mennonite men to "stick your sausage in a smoker pronto."
"This is no laughing matter," said Carlson, who claims 1 in 3 men now suffer from under-smoked sausages. "We have an epidemic in this country of droopy withered sausages and only a good 5 or 6 hours in a hot smoker can fix that."
After his broadcast, millions of Mennonite men put down their vinegar and raw sausages and purchased backyard smokers at an alarming rate.
"'How to smoke my own sausage' was the number one search phrase on Google for a while," said analyst Garth Toews. "Thankfully, it isn't very hard to give your sausage a bit of heat."
Tucker Carlson is also encouraging Anabaptist men to have sausage parties at their earliest convenience.
"This is an urgent issue. You don't even have to wait until the church picnic to smoke your sausages. Do it now while you still have a chance to save your sausages," said Carlson. "I know I'll be smoking my sausage wherever and whenever I can."
Mennonite men wishing to participate in the program can bring their own sausages or purchase a raw sausage from a friendly neighbourhood sausage-stuffer.
(photo credit: Gage Skidmore/CC/modified)