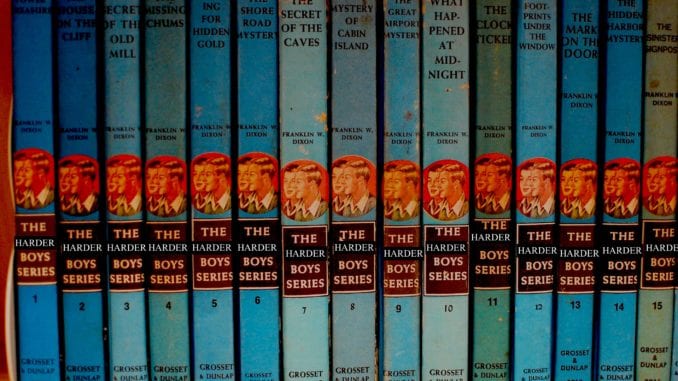 BLUE CREEK COLONY, BELIZE
Mennonites are lining up outside bookstores throughout Belize in anticipation of the new Harder Boys adventure. The books, now numbering several hundred, features wholesome brothers Johnny and Abram Harder who solve mysteries in the various Mennonite colonies of Central America.
"Oba, yo, those Harder Boys get into quite the situations yet," said series author Franklin W. Doerksen. "We've got 'The Secret of Mrs. Loewen's Duak', 'The Secret of the Plett Barn', 'The Secret of Mr. Reimer's Suspenders', and 'The Secret of the Missing Hymnals.'"
In each book the Harder Boys, who reside in one of the nation's more conservative colonies, manage to solve mysteries without the use of any modern technology whatsoever.
"You'd be amazed what you can do with a good horse, a sharpened pencil, and a little ingenuity," said Doerksen. "The Harder Boys are truly an inspirational pair!"
Doerksen claims that even after writing more than 200 novels, he never has any trouble coming up with new ideas for Harder Boys books.
"In one of my upcoming books, Johnny is looking all over for his parents after church. He's quite distraught and recruits Abram to help him solve the mystery. Eventually they discover the door to their parent's bedroom is locked. How will they get the door open?" said Doerksen. "Well, I'll let you read it for yourself. That one's called 'The Secret of the Sunday Afternoon Meddachschlop.'"
The publisher, based in Blue Creek Colony, is also considering a series about a crime-solving Mennonite girl in a flower dress named Nancy Dueck.
(photo credit: bradleypjohnson/CC/modified)