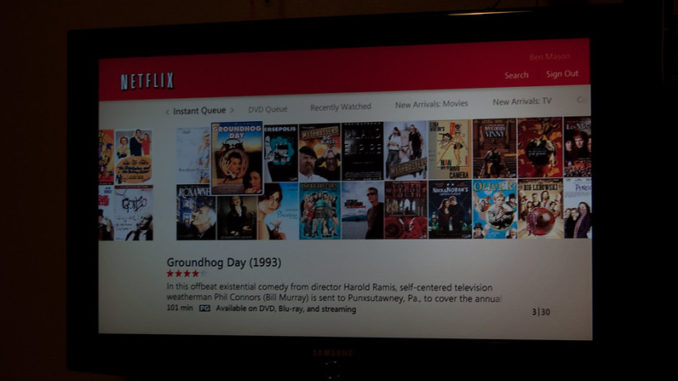 INMAN, KS
A recent investigation had concluded that every single Penner, Friesen, and Funk in the state of Kansas are all sharing the same Netflix account.
"It's believed to have started with Abe Penner of Inman and has spread from there," said Netflix representative Carol Schellenberg. "There are thousands of users on that one account and they're paying a grand total of $9.99 a month!"
Mr. Penner denies the claims and says he only shared the password with his very closest family members.
"Actually, if the elders are listening, let me go on the record as saying that I don't even own a television set," claimed Penner. "Nor do I know a single Penner who does. We're good Christians."
The thousands of Mennonites sharing the same password will now be billed for all the clandestine TV watching they've been doing.
"You know, I think I'll cancel my subscription anyway," said Mr Penner. "There wasn't nearly the volume of Billy Graham programs that I was hoping for."
The username and password in case you're interested is:
username: sexy_menno@mcusa.net
password: penner606
(photo credit: Ben Carson/CC)