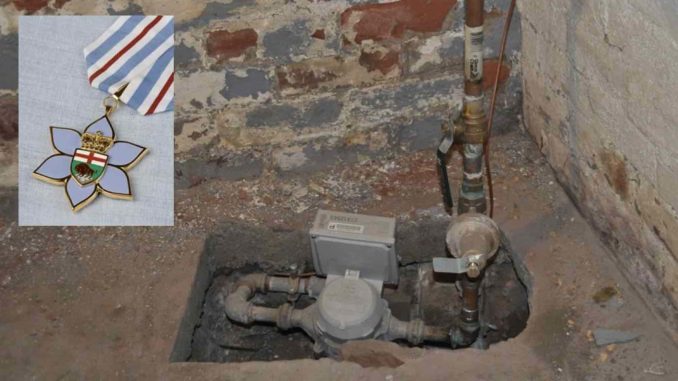 WINNIPEG, MB
A sump pump from North Kildonan has been awarded the Order of Manitoba this year for its "meritorious service towards the well-being of the residents of Manitoba."
"It's quite the honour," said the local sump pump, taking a break from its hard work in the Reimer household. "I know there are lot of other sump pumps out there who deserve this award just as much as I do."
The sump pump reportedly saved the Reimer basement from flooding more than 23 times this spring alone, which was more than enough to warrant the Order of Manitoba.
"We can think of no Manitoban more deserving of this honour than this here sump pump," said Lt. Governor Janice Filmon, who said they had also considered giving the honour to Duff's ditch, a few local meteorologists and all the folks who put out the orange warning signs near potholes.
The sump pump will be awarded the medal at a ceremony at the Legislative Building this weekend, although it's not known whether he'll be in attendance or be too busy working overtime.