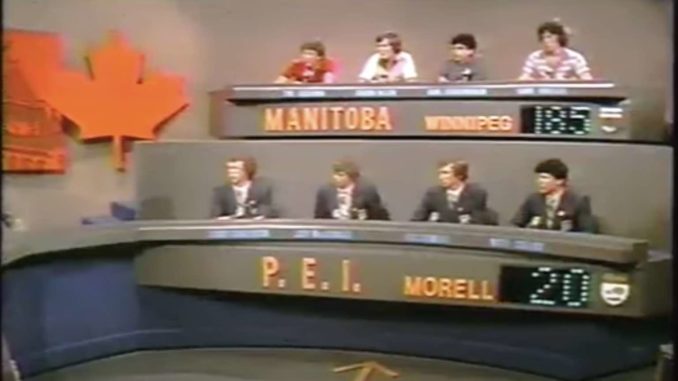 WINNIPEG, MB
Audiences of the fast-paced high school quiz show 'Reach for the Top' have been waiting well over 40 years for contestant Earl Unger to buzz in with the correct answer to the question, "What are the first names of the 1960s vocal group the Everly Brothers?" and the wait is finally over.
"Don and Phil!" piped Earl, after buzzing in just 44 years, 1 month, 3 days, and 5 hours too late. "I knew I'd figure it out eventually. It was on the tip of my tongue for the past four decades!"
Earl, who began contemplating the question as a teenager and is now in his 60s, is captain of the North Winnipeg Mennonite High School 'Reach for the Top' team and admits his response time was less than ideal.
"As soon as I got under the bright lights, saw the TV cameras, and gazed at my idol Bill Guest, I just froze," explained Earl, who has gotten married, had 5 kids, and 6 grandchildren, all while waiting to buzz in with his response. "I'm really sorry. I'm sure I'll do well on the snapout to end the game."
Unbeknownst to Earl, all his teammates at North Winnipeg Mennonite left the 'Reach for the Top' studio and went on with their lives after losing the match 610-30 back in May 1978. Still, Earl trudges on.
"I sure hope that new host Ryan Vickers gives me some geography questions," said Earl. "I'm great at world capitals! Zaire? Kampuchea? Upper Volta? I can name them all!"
Earl says he has no complaints about being stuck in the 'Reach for the Top' studio for these past few decades and says he's especially happy that his 1970s clothing choices are now finally back in style.
(photo credit: YouTube)