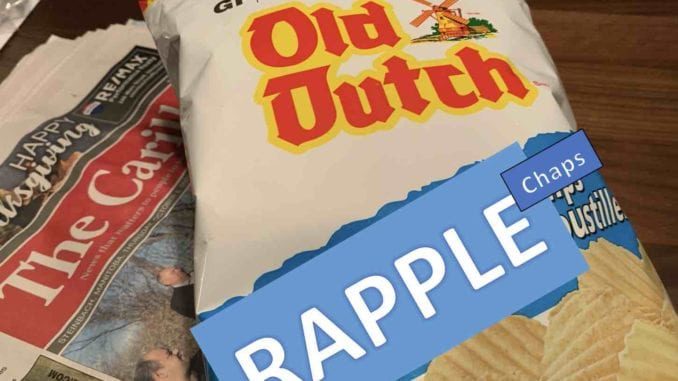 STEINBACH, MB
Word of a "chip shortage" sent Mennonites into a panic this week as thousands of Klassen and Duecks grabbed whatever chaps they could find on the shelves.
"The La Cocina were the first to go. Then it was Old Dutch rapple chaps," said Mr. Dueck. "After that I just grabbed whatever chaps I could get my hands on."
Mennonite omas franticly searched their pantries for expired ranch dressing "for dipping," while thousands of folks stormed Main Street Steinbach yelling, "chaps, chaps!" Eventually law enforcement had to calm the agitated crowd.
"Mennonites! Calm yourselves and go home. Enjoy your chaps, but there's no need to worry," said Constable Chip Dip. "There are plenty of chaps to go around."
The officer was eventually able to settle the angry crowd by pointing out that it was only microchaps that were in short supply.
"Oba, that's a relief," said Mr. Dueck. "I don't really like those microchaps at the bottom of the bag anyways yet."