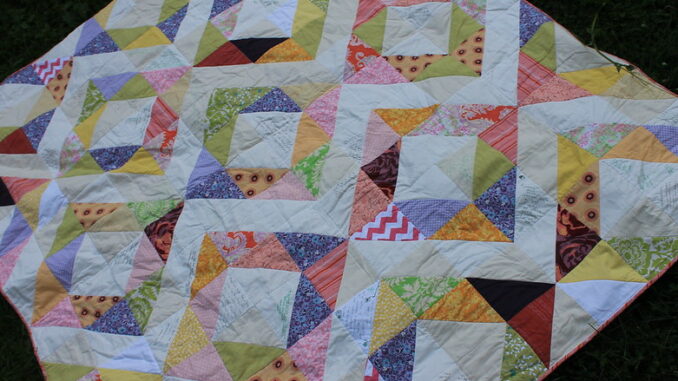 HOLLYWOOD, CA
Things were a little different at the 95th annual Academy Awards this year, as the signature red carpet was replaced with a massive Mennonite quilt made by the quilting bee ladies at the Mennonite Heritage Village in Steinbach.
"The red carpet was getting old hat," said Academy spokesperson Margaret Wiebe. "So we thought what better way to spruce things up than with a lovely quilt made by the women of Steinbach, Manitoba."
Among the quilters was Caroline Unger, mother of satirist Andrew Unger, who spent more than 500 hours stitching her corner of the enormous Oscar quilt.
"It's quite the honour," said Caroline Unger. "I only got into quilting in the past few years and to think that my quilt was trodden upon by Rooney Mara, Claire Foy, and Jessie Buckley, well, it's quite the honour."
The massive Mennonite quilt has already been cut up into manageable bed-size pieces and will be donated to Hollywood actors in need.
(photo credit:DanaK~WaterPenny/CC)