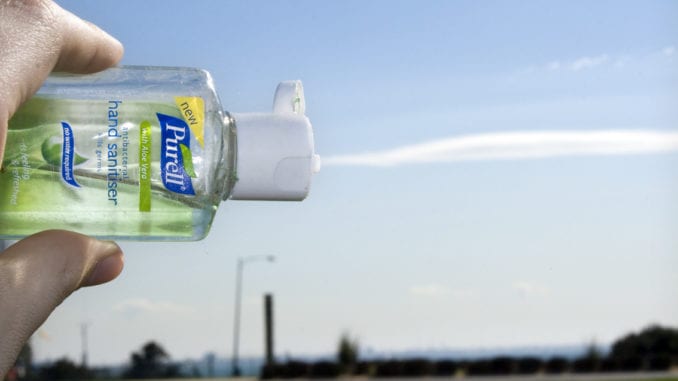 STEINBACH, MB
After snagging the last remaining bottles of hand sanitizer in Steinbach, local man Mr. Dueck is now standing on the corner of Main and Reimer asking for eighty bucks a squirt.
"The response has been overwhelming. I made so much money by ten in the morning that I didn't need to work for the rest of the week," said Mr. Dueck. "The Reimer sisters came back for seconds and that Mr. Friesen wanted a triple dose so he'd be extra protected."
Dueck claims he still has a couple bottles left and will be upping his price as the supply continues to dwindle.
"I'll give you a half-squirt for fifty," said Dueck. "But if you really want to stay safe you better pony up the cash!"
The supply of hand sanitizer in Steinbach has dropped so low that Dueck is starting to worry for his safety.
"I've hired the Heinrichs boys to do security," said Dueck. "You can't get within fifteen feet of my hand sanitizer without showing government issued ID and submitting to a pat down."
Dueck says he had plans to tithe 10% of his earnings but chickened out when he saw the unsanitary state of those offering plates.
(photo credit: Andrew Braithwaite/CC)